2020 Points After Race 11
October 4, 2020
Attention Racers – Track Configuration Update
October 8, 2020
2020 Briggs points: We received Rain points last race, we are given the option to reschedule or consider it canceled race . Being as we are not rescheduling race 11 (10-04-2020) of the reported Briggs OVKA race , OVKA has submitted as a canceled race.
Members need to know since now only 8 races will be reported instead of 9. The first 7 races in a row for a racer is used for points. Picture is of G & J drivers (sportsman/Jr) who are in the top 200 in the country.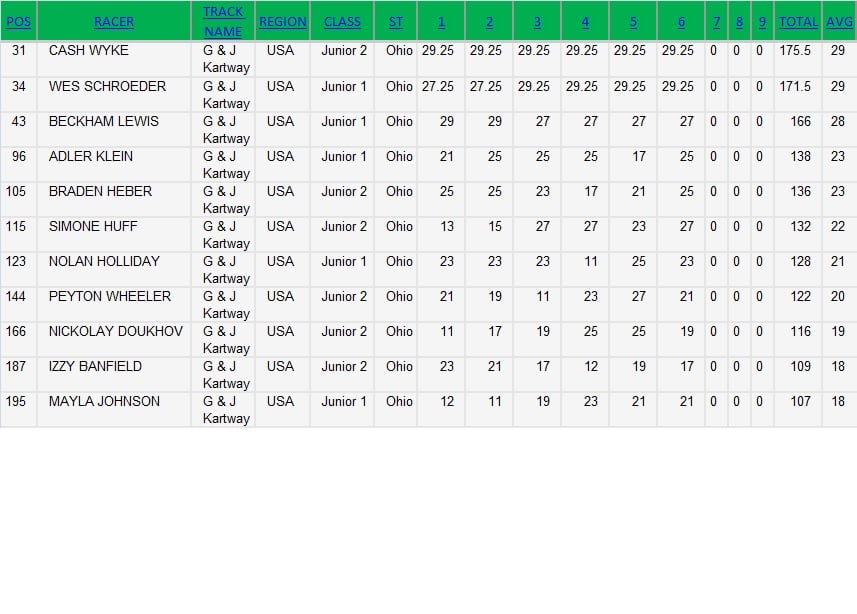 Congrats & keep digging.