March 1, 2021
March 2021 Meeting Agenda
February 16, 2021
February 2021 Board Meeting Minutes
February 14, 2021
2021 OVKA Schedule
The 2021 OVKA Schedule has been posted online.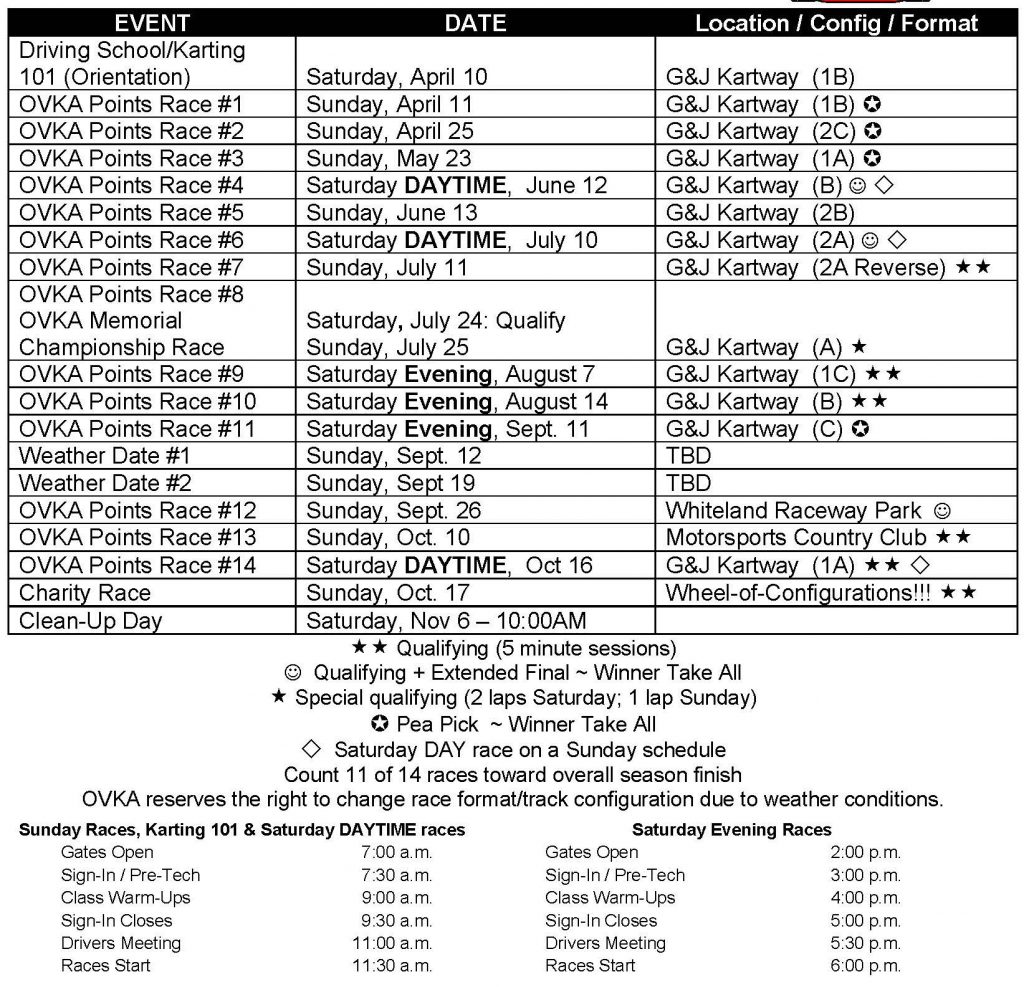 Download a Printable 2021 OVKA Schedule
February 14, 2021
Tire Contact Meeting
On Tuesday 2/16/2021 starting at 7pm OVKA will be hosting a call to discuss the evaluation process that will be used in the selection of the next tire contract. This meeting is a planning meeting and is open to all OVKA members. The call will be held via zoom to join via PC/Smart Phone: Click Here - To Dial in: (312) 626-6799 Meeting ID: 649 587 8039 Password: 2020
February 10, 2021
2021 OVKA Rulebook
The 2021 OVKA Rulebook has been posted online.
Click Here to view the rulebook.