January 29, 2023
February 2023 Meeting Agenda
January 29, 2023
January 2023 Annual General Membership Meeting Minutes
January 29, 2023
January 2023 Board Meeting Minutes
January 21, 2023
2023 OVKA Schedule
The 2023 OVKA Schedule has been posted online.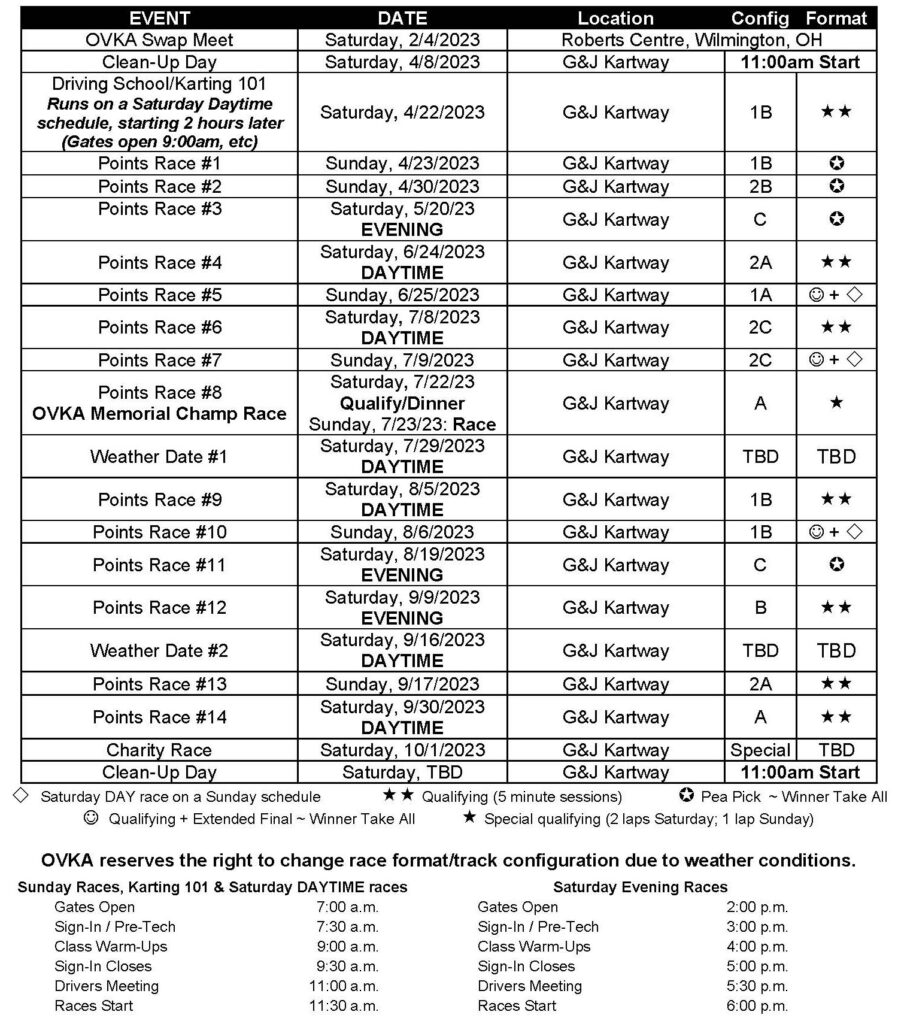 Download a Printable 2023 OVKA Schedule
January 7, 2023
Tire Update
OVKA Racers,
On the Board meeting on Tuesday a rule change on tires was voted in. Previously ALL 2 stroke classes were going to run the Hoosier R70's, a rule voted in during the December Board Meeting. This rule has been updated and will have only the 100cc Masters class running the R70's, all other 2 Stroke classes will remain on the R60-B's.
We expect the complete rulebook to be finalized and published very soon. If you have questions, please reach out to me.
Thanks,
Aaron - OVKA President